McDavitt Family Historical Page


Paul McDavitt
December 25, 1917 - January 24, 1999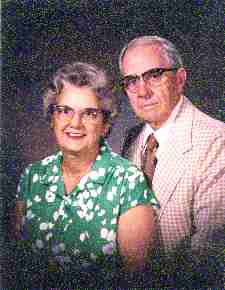 Paul & Wife Laura - 1981
Paul & Laura were married July 23, 1947
They have a daughter, Kathy

Paul McDavitt enlisted in the Army in 1939 and was on duty in the
Phillippines at the time of the attack on Pearl Harbor. Paul was taken
prisoner on May 7, 1942. His parents were notified June 29, 1943 that
he was a POW and being held by the Japanese in a camp in the
Phillippines. He had survived the Bataan Death March. Private
McDavitt was latered transferred to the POW Camp Chiko,
Osaka, on mainland Japan where he was held till release. He
liberated in September 1945.
Camp Chiko
(Photo Contributed by Roger Mansell)
9 Sep 1945 - "Stadium, Osaka, Honshu"
Looks like a baseball stadium, fully enclosed
Note that above the stadium appears to be a smaller rectangular
stadium that was a swimming pool.
Identified by John Kidd as the hospital called Ichioka.
Also known as "Chiko Camp."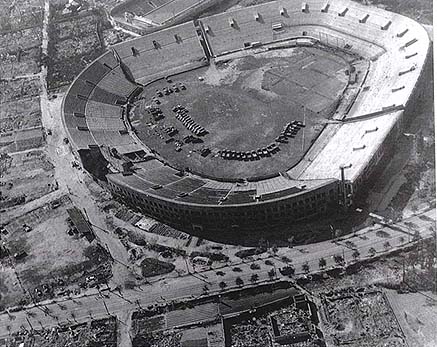 Paul was born in Monticello, IL and passed away in Kingman, AZ

Newspaper Accounts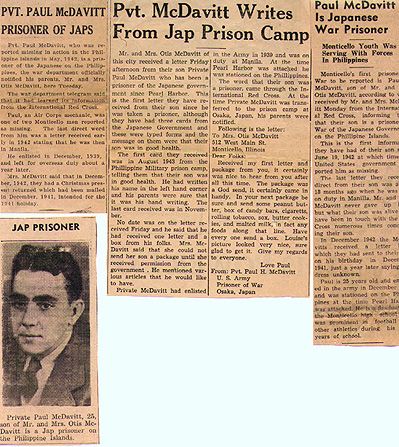 Specially designed Aerogrammes to be sent to POWS
(This one was never sent)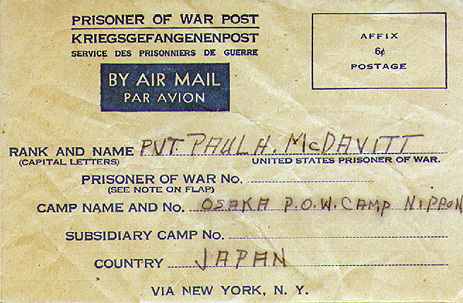 Letter from Paul to Art and Edna McDavitt shortly before
returning to states.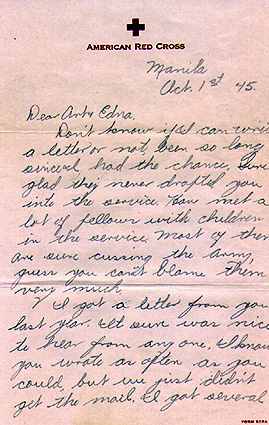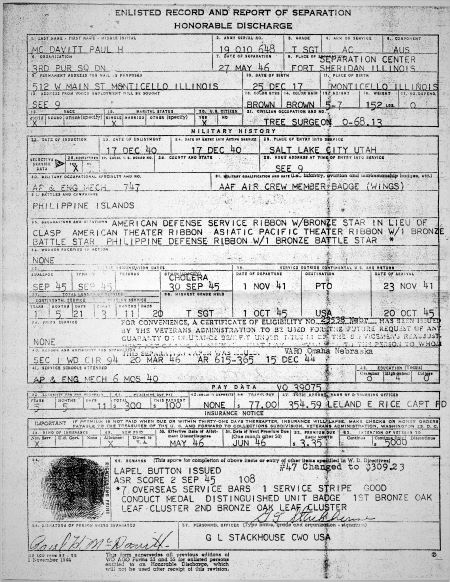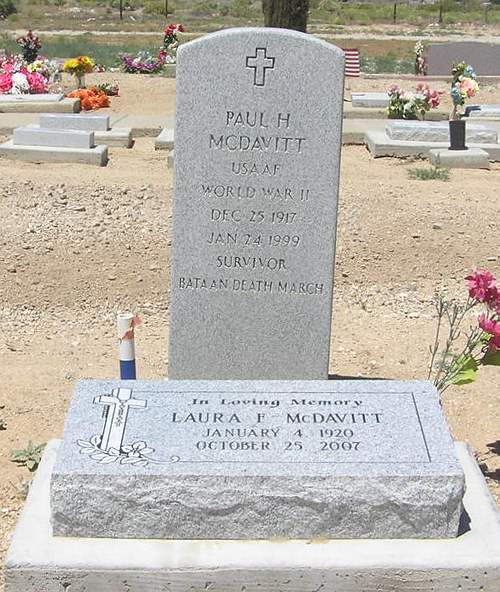 Paul & Laura are buried in the Mountain View Cemetery, Kingman, Arizona