McDavitt Family Historical Page


John McDavitt
1863 - 1952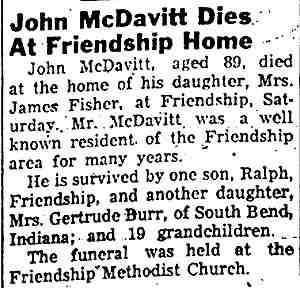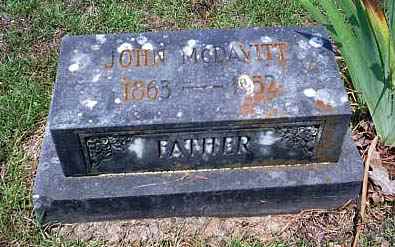 John's headstone in Gilchrist Cemetery, Friendship Arkansas.

Ralph McDavitt
John McDavitt's Son
1885 - 1968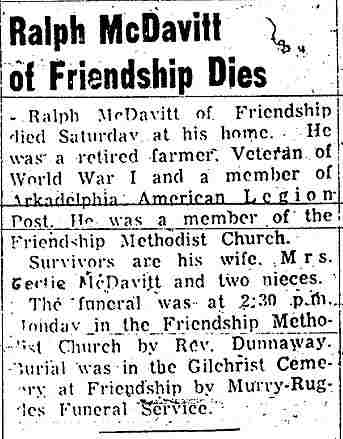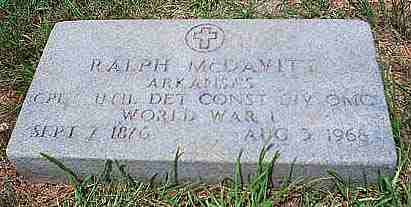 Ralph's WWI Memorial in Gilchrist Cemetery.

Gertrude McDonald McDavitt
1891 - 1986
Ralph McDavitt's Wife
From the Malvern Daily Record - Arkansas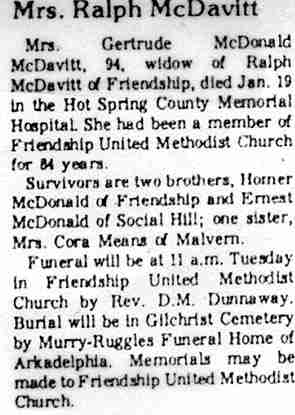 Headstone (Ralph & Gertrude) in Gilchrist Cemetery, Friendship, Arkansas.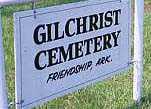 Friendship Arkansas population in 2000 when I visited there: 160
Many thanks to Pam Howard for providing directions to the
Gilchrist Cemetery prior to my trip.